Get to Know
Maggie Garrett
Associate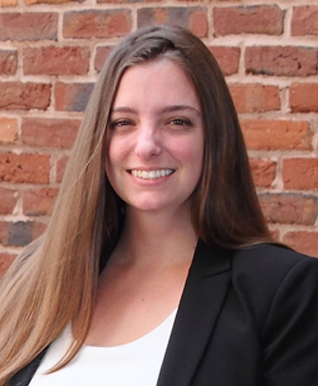 Maggie Garrett is a joint member of GDCR's Litigation practice and Community Association practice. She represents clients across a broad range of legal matters.
Education
J.D., Georgia State University, College of Law, Cum Laude
B.A., University of Georgia
Ms. Garrett graduated in 2013 from the University of Georgia with a B.A. in International Affairs concentrating in comparative politics with a minor in Spanish. In 2021 she received her J.D. cum laude from Georgia State University College of Law. While in law school, she obtained a certificate in Environmental & Land Use Law and competed as a member of the Environmental Moot Court competition team. In 2020, Maggie was the recipient of the Land Use Award, worked in the Philip C. Cook Low-Income Tax Clinic handling tax controversies, and participated in the Urban Fellows program. As a student, she also worked for the Comparative Study of Metropolitan Growth as a graduate research assistant on behalf of Associate Director Karen Johnston. In this role, Maggie reviewed scholarly articles to be published in the Journal of Comparative Urban Law and Policy. She also assisted in the research and publication of a paper exploring state property interests in submerged waters for the Georgia Department of Transportation.
Ms. Garrett has previous legal experience in cases involving labor and employment claims working on behalf of both individuals and corporations. She has worked with both individuals and businesses.